Boosting Growth & Awareness with

Innovative Social & Digital Strategies

Denterlein translates your brand story to digital platforms in ways that engages and inspires your audience to action. Whether you need to find new customers, boost share of voice, or establish your executives as experts, we can help. Innovative digital media strategies can drive growth and awareness, but are you using the right tools and tactics to get there?
SERVICES
Compelling Content


To effectively tell your story, content must inspire your audience to action. From video to info-graphics to quotos to podcasts to live streams, we do it all.




Social Amplification
Sometimes reaching a certain audience demographic with a key piece of content or story calls for paid amplification or targeting, which we execute seamlessly with minimal budget impact.
Social Listening
Through a combination of native capabilities, manual analysis, and a comprehensive set of tools, our team has the ability to monitor and leverage the social conversations surrounding your business, competitors, or broader industry.
Influencer Engagement
We identify the most influential individuals, businesses, or organizations that are active online and ready to engage organically or in paid capacities, and then we engage and activate them.
Community Management
Launching a social media channel or community is the easy part. Growing it and maintaining a steady cadence of content, engagement, and analysis is difficult. Let us help!
METRICS THAT MATTER
Audience/User Engagement


Perhaps the most important metric, how your target audiences engage with your brand or content is the foundational insight to all social and digital media success.




Competitive/Industry Share of Voice
Perhaps the most important metric, how your target audiences engage with your brand or content is the foundational insight into all social and digital media success. Being part of the conversation isn't enough. We devise and execute strategies and tactics designed to help our clients own the discussion.

Key Message Pull-through
The effectiveness of your communications strategy depends on your ability to convey your key messages to your target audiences, be it media, social media users, or stakeholders.

Content Resonance
We analyze your owned and shared content mix to identify which forms are resonating the most with your target audiences, and make the necessary adjustments.

Sentiment & Perception
How your target audiences feel about your brand, content, and thought leadership points of view you're pushing are vital.
Through an in-depth examination of your organization's social and digital channels and related communications efforts, our team will identify specific tactics for improving your digital media footprint and ultimately achieving your business goals.
Our Digital Diagnostic is right for your company if you want to:

-Boost brand awareness through paid influencers and amplification
-Leverage owned channels to reach and engage key audiences
-Incorporate more digital content into your communications strategy


THE TEAM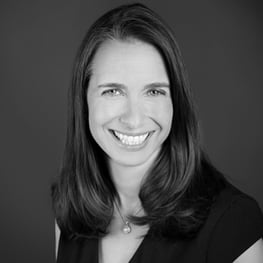 Diana Pisciotta
President
A PR-strategist with deep experience across all industry sectors, Diana transforms news events into innovative social media campaigns that get results. Her counsel has established the reputation of new company leaders, retained and acquired customers, improved employee relations and built an organization's public brand in ways that are unique and valued.
As president of Denterlein, Diana provides strategic oversight to many client accounts and continues to provide high-level communications guidance to C-suite leaders. She has been instrumental in many of the events that have shaped the region. From managing one of the region's largest data breaches to the transformation of Fenway into a destination neighborhood, Diana is a trusted advisor to the most recognized companies and nonprofits in New England.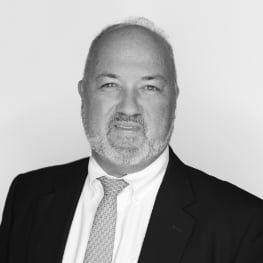 Peter J. Howe
Senior Advisor
Senior Advisor Peter J. Howe brings nearly a decade of broadcast television experience to Denterlein clients having served as Business Editor and "CEO Corner" host from 2008 to 2016 with New England Cable News (NECN), the all-news cable channel reaching 3.7 million households across the six-state region.
At NECN, Peter reported, scripted, and supervised the editing of more than 2,000 TV stories, including converting and expanding TV scripts as necn.com web articles. Considered a regional social influencer, he also ran NECN's @necnbiz Twitter account, building it to 2,000+ followers, as well as his own @PeterHoweNECN account to nearly 4,000 followers.
At Denterlein, Peter develops digital/social content for clients in energy, construction, finance, transportation, and other industry sectors. His contributions to the Denterlein blog such as 'Writing for LinkedIn' often attract hundreds of views and shares.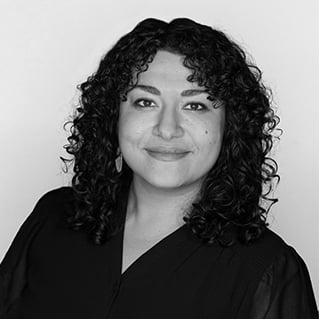 Jayda Leder-Luis
Vice President
Jayda Leder-Luis is a public relations generalist with 10+ years' experience building press, social and digital media, marketing, and community engagement campaigns. As Vice President, she leads teams of 3-5 people in developing and executing integrated communications campaigns for clients in the nonprofit, real estate, education, healthcare, and professional service sectors. She also consults across client teams on social and digital media strategies and DEIJ communications.
For four years she managed press and social media for six high-profile state agencies under the Patrick Administration's Office of Consumer Affairs and Business Regulation. She gained proactive pitching and crisis communications experience dealing with issues such as data breaches, professional licensing stings, banking and insurance rates, telecommunications access, and consumer law. Jayda was an integral part of the executive team, spearheading awareness projects including regional foreclosure prevention workshops, Consumer Shred Days, Massachusetts Housing Weeks, the Office's fake scam website initiative, and the "Get the Deal on Care" healthcare transparency campaign.
An experienced speaker and moderator for both virtual and in-person events, Jayda has guest lectured at Boston University's College of Communications since 2018 and twice presented at the annual BU PRSSA Conference. She hosted two events as part of the 2019 Fierce Urgency of Now! Festival aimed at connecting Millennials of color across Boston's business scene. In 2020 she and Geri Denterlein were invited to publish an opinion piece for The Boston Globe's International Women's Day coverage reflecting on "Millennial women as agents of change in the workplace." Previously, Jayda served as a guest blogger for the Boston Young Professional's Association.
Born and raised in Yonkers, New York, Jayda graduated cum laude from Northeastern University with a Bachelor of Science in Political Science. She also holds a Social Media Marketing Certification from Hootsuite Academy and is a graduate of the Greater Boston Chamber of Commerce's Boston Future Leaders Program. A proud resident of Boston's Brighton neighborhood, Jayda is a volunteer with Brighton Main Streets and sits on the Board of the Boston Main Streets Foundation.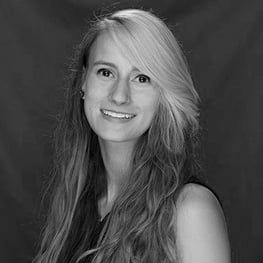 Merina Zeller
Senior Account Executive
With her finger on the pulse of all things technological and social in relation to communications in the digital age, Merina serves as a valuable asset to Denterlein's digital media practice. Working under tight deadlines and quick to deliver quality results, Merina's expertise ranges from social media audits to competitive analyses, and from developing advertising and marketing collateral to creating static content for social media—among other things.
Merina's passion for creativity and ability to experiment, collaborate, and innovate with the Denterlein digital media team continues to lead to a wealth of success across the agency's range of clients, be it healthcare, real estate, or life sciences.
Merina also serves as the company's in-house photographer and provides extensive photo editing capabilities through programs such as Adobe Photoshop.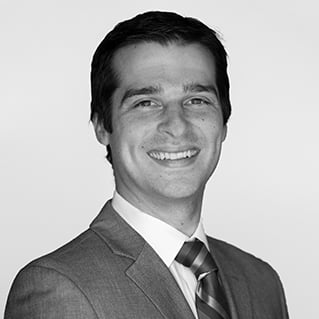 Alex Boonstra
Senior Account Executive
As a key member of Denterlein's digital media team, Alex designs and executes social media campaigns that boost visibility and drive engagement. His work, which crosses all industry sectors, has positioned executives as thought leaders, connected organizations with social media influencers, and built communities surrounding local projects.
Alex is valued for his account management skills, as well as his ability to manage multi-layered campaigns. As a certified HubSpot Content Marketer, Alex also excels in creating compelling content for engaging key audiences. In addition, Alex has experience in web design, videography, and photo editing.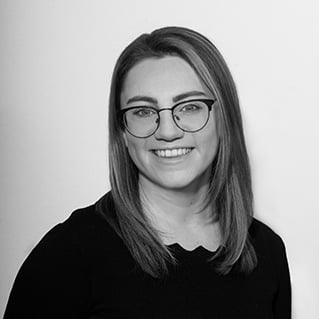 Alexa Zeoli
Account Executive
As an experienced videographer, Alexa is passionate about building strong digital brands for her clients. Possessing a background in radio, journalism, and public relations, Alexa is a versatile communications professional with a knack for creating compelling content.
Prior to joining Denterlein, Alexa worked as a video editor for Connoisseur Media, LLC. in Milford, CT, where she produced promotional videos for more than 30 brands across Fairfield, New Haven, and Hartford Counties, managing all aspects of pre and post-production. Additionally, Alexa has shot sponsored events for Stamford's Thanksgiving Day Parade, Guns N' Roses pre-show, and Cadillac of Greenwich's XT4 Virtual Reality Launch Party.
Alexa credits her love for storytelling to her work in the Ed McMahon Center at her alma mater, Quinnipiac University, where she served as an executive producer for QNN (Quinnipiac News Network) and four years as a technical production specialist.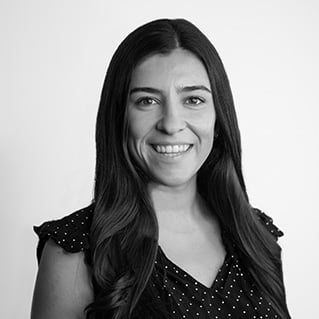 Morgan McKenna
Account Executive
As a member of the digital team, with a background in graphic design, Morgan McKenna works closely with clients to bring ideas to life visually, developing infographics, one pagers, and other digital content to appear on company websites, social media, and more.
Morgan played a key role executing graphic design strategies and deliverables for Denterlein's work with Mayflower Wind, including the website and company logo. As an Account Executive,
Morgan assists in the development of branded social media strategies and media campaigns that elevate client stories to new audiences. Morgan's work spans across many industries in the Denterlein portfolio, including energy, commercial real estate, healthcare, and professional services.
Morgan graduated from the University of Connecticut with a degree in Digital Media and Design.