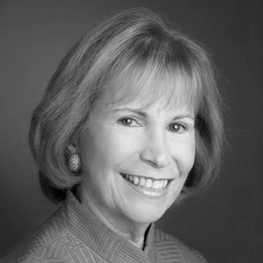 Marjorie Arons-Barron
Strategic Partner
Marjorie Arons-Barron is president of Barron Associates, a communications consulting firm, and a blogger on politics and public policy at marjoriearonsbarron.com.
Marjorie is well known for her long career as editorial director at WCVB-TV, Boston's ABC affiliate. For 20 years, she also produced and often hosted Five on Five, then the nation's longest running, locally produced public affairs discussion program, and she still appears as a commentator on local broadcast and cable stations. For many years, she also produced the station's political candidate forums. As a recognized shaper of public opinion, Marjorie is often sought as a public speaker and forum moderator by trade associations, colleges and businesses.
She has been honored with numerous awards, including three New England Emmy Awards and, for five consecutive years, the National Award for Excellence in Television Editorials from the National Broadcast Editorial Association. Other organizations honoring her include United Press International (UPI), Associated Press, the American Trial Lawyers Association, the Alliance for the Mentally Ill and the Massachusetts Teachers Association. She is the recipient of an honorary doctorate in humane letters from Regis College, a Catholic university in greater Boston.
Prior to Channel 5, Marjorie was an associate producer of PBS Television's The Advocates, a national political affairs writer for The Boston Phoenix, a reporter for WGBH-TV's Ten O'Clock News and political editor of The Newton Times.
Marjorie is an overseer emerita of the Boston Symphony Orchestra and a director of the Mass. Broadcasters Hall of Fame. A past president of the National Broadcast Editorial Association, she is a former trustee of the Association of Opinion Journalists Foundation, board member of The Boston Club and advisory board member of The Center on Media and Society. She is an honors graduate of Wellesley College.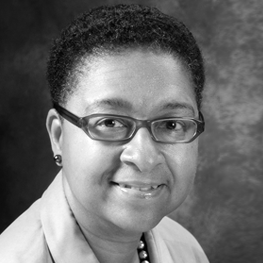 Kelley Chunn
Strategic Partner
Kelley Chunn is the principal of Kelley Chunn & Associates (KCA), an award-winning, state-certified, collaborative consultancy based in Boston. KCA specializes in multicultural and cause-related public relations and marketing. KCA specialties include strategic communications, research, branding, community/corporate outreach, civic engagement, media relations, event planning and management and training. A thought leader, Kelley is also a speaker. A former broadcast journalist, Kelley graduated from New York University and the Simmons College School of Communications Management. Her journey has taken her from Boston to New York, Nigeria and the White House. There she joined other community and business leaders to advise President Barack Obama on small business.
Among her projects: Supplier Diversity for the Greater New England Minority Supplier Diversity Council, Affordable Homeownership for MassHousing, Bullying Prevention and Tobacco Education for the Massachusetts Department of Public Health, Obesity Prevention for the National Institutes of Health, The United Way Campaign for Gillette and the historic visit of the Amistad Freedom vessel to Boston.
In addition, Kelley has served as an Assistant Professor of public relations and marketing at Northeastern University and as adjunct or lecturer in several other local colleges and universities. In 1982, Kelley served as media consultant to the Nigerian government's National Television Authority in West Africa.
Her community and professional affiliations include: the Office of Supplier Diversity Advisory Board for the Commonwealth of Massachusetts, Metropolitan Area Planning Council, Public Relations Society of America, Black Public Relations Society, Boston Women Communicators, National Association of Black Journalists, Ad Club of Greater Boston, Museum of African-American History, New England Minority Supplier Development Council, Greater Boston Convention and Visitors Bureau and Boston Chamber of Commerce.