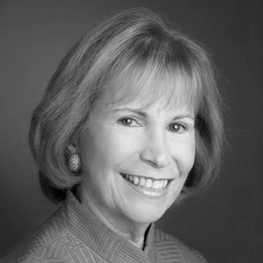 Marjorie Arons-Barron
Strategic Partner
Marjorie Arons-Barron is president of Barron Associates, a communications consulting firm, and a blogger on politics and public policy at marjoriearonsbarron.com.
Marjorie is well known for her long career as editorial director at WCVB-TV, Boston's ABC affiliate. For 20 years, she also produced and often hosted Five on Five, then the nation's longest running, locally produced public affairs discussion program, and she still appears as a commentator on local broadcast and cable stations. For many years, she also produced the station's political candidate forums. As a recognized shaper of public opinion, Marjorie is often sought as a public speaker and forum moderator by trade associations, colleges and businesses.
She has been honored with numerous awards, including three New England Emmy Awards and, for five consecutive years, the National Award for Excellence in Television Editorials from the National Broadcast Editorial Association. Other organizations honoring her include United Press International (UPI), Associated Press, the American Trial Lawyers Association, the Alliance for the Mentally Ill and the Massachusetts Teachers Association. She is the recipient of an honorary doctorate in humane letters from Regis College, a Catholic university in greater Boston.
Prior to Channel 5, Marjorie was an associate producer of PBS Television's The Advocates, a national political affairs writer for The Boston Phoenix, a reporter for WGBH-TV's Ten O'Clock News and political editor of The Newton Times.
Marjorie is an overseer emerita of the Boston Symphony Orchestra and a director of the Mass. Broadcasters Hall of Fame. A past president of the National Broadcast Editorial Association, she is a former trustee of the Association of Opinion Journalists Foundation, board member of The Boston Club and advisory board member of The Center on Media and Society. She is an honors graduate of Wellesley College.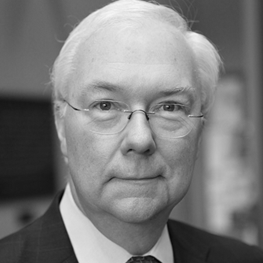 R.D. Sahl
Senior Advisor
With more than 40 years of experience in broadcast journalism, R.D. Sahl has earned multiple Emmy Awards for his reporting and anchoring and covered every major story during his 15-year tenure at NECN, including the attacks on 9/11, the clergy abuse crisis and the Haitian earthquake.
In his role at Denterlein, R.D. provides strategic advice and media relations counsel in the areas of public policy, healthcare and crisis communications. He also leads Denterlein's media and presentation training team, coaching clients on how to frame even the most difficult issues in a way that will generate confidence and respect of key audiences.
R.D. is the recipient of the Yankee Quill Award, the Boston University Kauff Award, and a member of the Silver Circle of NATAS. He holds a Journalism degree from the University of Colorado, and a Master's degree in International Relations from the Fletcher School of Law and Diplomacy at Tufts University.