Public Affairs and Public Policy Communications
In the 21st Century, public affairs and policy is not just about who and what you know. It's about getting things done.
Our team delivers results. We are former state house staffers; White House press aides; and reporters and editors from our region's most respected news outlets. Our strategies combine an understanding of how issues unfold inside state houses and city halls as well as in the public discussions that move decision makers. In a region where influence is power, we specialize in creating narratives and messages that inspire, engage and persuade.
Our reach is expansive. Recent work spans from statewide ballot referendum campaigns on healthcare and transportation to fiscal policy initiatives such as budgeting for hospitals and higher education to regulatory battles that impact energy, environment and in healthcare, scope of practice – the process that determines categories of professionals licensed to provide services to the public.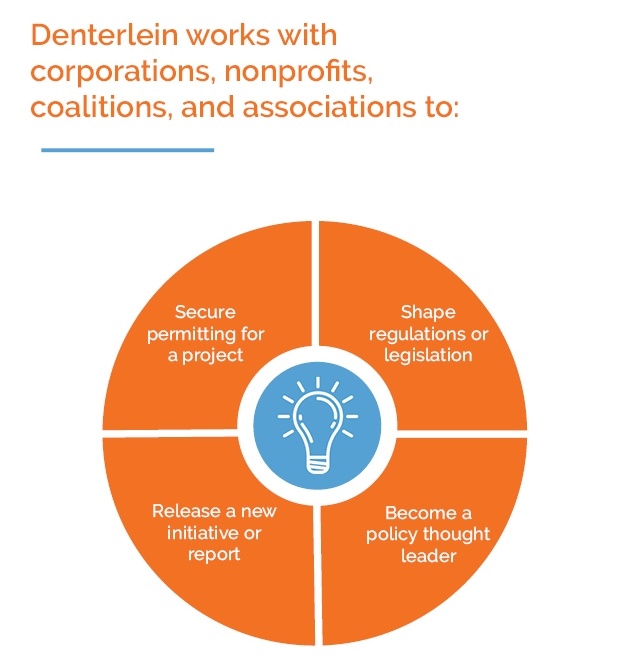 Services:
Strategic positioning
It starts with a vision – for a new project, to improve business conditions, eliminate redundant regulations, or simply to improve our world. The challenge always comes down to a single question: how do you rise above conflict and noise so your message connects with key opinion leaders? We transform your vision into a compelling narrative that engages stakeholders, inspires action and fosters change. We persuade the right stakeholders you need on your side to win.
Messaging
We deal with some of society's most complex issues and problems. So we understand the importance of messages that connect with audiences. It's not enough to have a great plan or solution. Your story needs to move minds, woo the imagination and inspire change. In more challenging situations, the message must clearly address potential downsides and provide understandable context. Our messaging distills opinion survey data, focus group feedback and more into winning sound bites and powerful rhetoric that sways public opinion.
Media & influencer outreach:
Amplifying messaging and persuading key stakeholders often begins with the media. As former reporters and editors, we know how to win the attention your position deserves. In the past year alone, we secured hundreds of media hits for our public affairs clients. From print placement to talk radio to TV bookings to favorable editorials, our relationships and journalism-honed insight get results. Our outreach capabilities include:
Issue-based thought leadership campaigns
Editorial board tours
Op-ed placement
Media training
Media tool-kit
Issues management
Every issue has more sides than a Rubik's Cube. To manage any issue effectively, you need skilled, talented, experienced professionals who can quickly build and execute winning campaigns and effective rapid-response programs. We work to identify opponents, pressure-test strength and weakness, identify and activate third-party support. We turn a critical eye to all levels of an issue and then use that research to guide creation of detailed plans that are updated as situations evolve. At every step of the process, we stand by our clients with feedback, strategies and connections, ready to assist.
Coalition building & Community relations
Our campaigns build a groundswell of support for client priorities by tapping into and engaging networks of business leaders, community groups, and other influencers. This includes:
Stakeholder mapping & key messages
Stakeholder engagement plan and outreach
Marketing tool-kit
Opinion surveys
Digital advertising
Grasstops and grassroots activation
Social and digital campaigns
We help our clients listen, lead and respond quickly when needed. Our digital campaigns include:
Identifying and broadening support networks using social channels
Geo-targeted call-to-action initiatives

Patch-through calls to legislators
Click-through grassroots email activation

Geo-targeted advertising
Event and tradeshow strategy
Content development