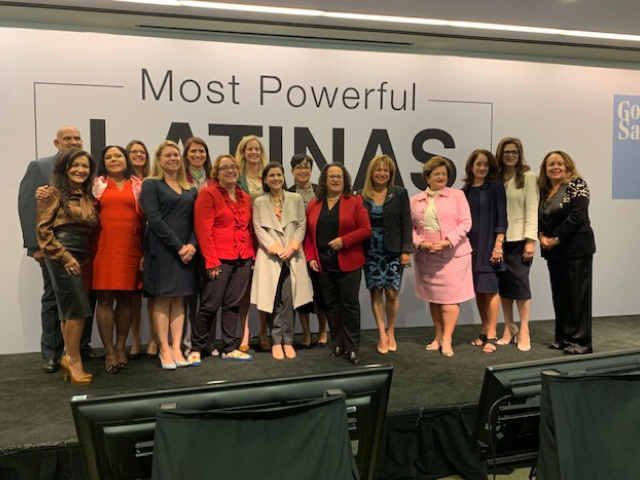 Our intern Sofia Corcho from the MBA program at Cambridge College was invited as a future rising star to a dinner party celebrating Fortune Magazine's 50 Most Powerful Latinas (MPL) where they shared their stories and discussed new ways to advance Latinas involvement in corporate roles and national boards.
Today we celebrate her accomplishments as a business entrepreneur and as a future leader. We are excited to support her in her professional aspirations and are certain that her hard work and dedication to higher purpose will add her to this group of powerful and inspiring Latinas in the future.
This year the MPL Summit focused on building a legacy and developing the next generation of Latina leaders. The day-long Summit convened 50 of the most powerful Latinas and Rising Stars in corporate America, representing current and next generation Latina Leaders. Finding ways to get more Latinas as Fortune Magazine's 500 CEOs and Board Members was the focus of the discussion.
Among the winners was Dr. Betty Uribe Executive Vice President of California Bank & Trust and an international speaker, consultant, coach, global award-winning author, # 1 winner Myrna Soto, Chief Operating Officer & Partner at Digital Hands and Nina Vaca Chairman and CEO of the Pinnacle Group, Inc.